In honour of Black History Month, here are some LGBTQ+ picks by black authors.
Speak No Evil by Uzodinma Iweala (2019 Stonewall Honor Book)
A revelation shared between two privileged teenagers from very different backgrounds sets off a chain of events with devastating consequences.
On the surface, Niru leads a charmed life. Raised by two attentive parents in Washington, D.C., he's a top student and a track star at his prestigious private high school. Bound for Harvard in the fall, his prospects are bright. But Niru has a painful secret: he is queer—an abominable sin to his conservative Nigerian parents. No one knows except Meredith, his best friend, the daughter of prominent Washington insiders—and the one person who seems not to judge him.
When his father accidentally discovers Niru is gay, the fallout is brutal and swift. Coping with troubles of her own, however, Meredith finds that she has little left emotionally to offer him. As the two friends struggle to reconcile their desires against the expectations and institutions that seek to define them, they find themselves speeding toward a future more violent and senseless than they can imagine. Neither will escape unscathed.
Under the Udala Trees by Chinelo Okparanta
Inspired by Nigeria's folktales and its war, Under the Udala Trees is a deeply searching, powerful debut about the dangers of living and loving openly.
Ijeoma comes of age as her nation does; born before independence, she is eleven when civil war breaks out in the young republic of Nigeria. Sent away to safety, she meets another displaced child and they, star-crossed, fall in love. They are from different ethnic communities. They are also both girls.
When their love is discovered, Ijeoma learns that she will have to hide this part of herself. But there is a cost to living inside a lie.
As Edwidge Danticat has made personal the legacy of Haiti's political coming of age, Okparanta's Under the Udala Trees uses one woman's lifetime to examine the ways in which Nigerians continue to struggle toward selfhood. Even as their nation contends with and recovers from the effects of war and division, Nigerian lives are also wrecked and lost from taboo and prejudice. This story offers a glimmer of hope — a future where a woman might just be able to shape her life around truth and love.
Queer Returns: Essays on Multiculturalism, Diaspora, and Black Studies by Rinaldo Walcott
Queer Returns returns us to the scene of multiculturalism, diaspora, and queer through the lens of Black expression, identity, and the political. The essays question what it means to live in a multicultural society, how diaspora impacts identity and culture, and how the categories of queer and Black and Black queer complicate the political claims of multiculturalism, diaspora, and queer politics. These essays return us to foundational assumptions, claims, and positions that require new questions without dogmatic answers.
Black on Both Sides: A Racial History of Trans Identity by C. Riley Snorton
In Black on Both Sides, C. Riley Snorton identifies multiple intersections between blackness and transness from the mid-nineteenth century to present-day anti-black and anti-trans legislation and violence.
Drawing on a deep and varied archive of materials—early sexological texts, fugitive slave narratives, Afro-modernist literature, sensationalist journalism, Hollywood films—Snorton attends to how slavery and the production of racialized gender provided the foundations for an understanding of gender as mutable. In tracing the twinned genealogies of blackness and transness, Snorton follows multiple trajectories, from the medical experiments conducted on enslaved black women by J. Marion Sims, the "father of American gynecology," to the negation of blackness that makes transnormativity possible.
No Tea, No Shade: New Writings in Black Queer Studies by E. Patrick Johnson (Editor)
The follow-up to the groundbreaking Black Queer Studies, the edited collection No Tea, No Shade brings together nineteen essays from the next generation of scholars, activists, and community leaders doing work on black gender and sexuality. Building on the foundations laid by the earlier volume, this collection's contributors speak new truths about the black queer experience while exemplifying the codification of black queer studies as a rigorous and important field of study. Topics include "raw" sex, pornography, the carceral state, gentrification, gender nonconformity, social media, the relationship between black feminist studies and black trans studies, the black queer experience throughout the black diaspora, and queer music, film, dance, and theater. The contributors both disprove naysayers who believed black queer studies to be a passing trend and respond to critiques of the field's early U.S. bias. Deferring to the past while pointing to the future, No Tea, No Shade pushes black queer studies in new and exciting directions.
Black. Queer. Southern. Women.: An Oral History by E. Patrick Johnson (2019 Stonewall Honor Book)
Drawn from the life narratives of more than seventy African American queer women who were born, raised, and continue to reside in the American South, this book powerfully reveals the way these women experience and express racial, sexual, gender, and class identities–all linked by a place where such identities have generally placed them on the margins of society. Using methods of oral history and performance ethnography, E. Patrick Johnson's work vividly enriches the historical record of racialized sexual minorities in the South and brings to light the realities of the region's thriving black lesbian communities.
At once transcendent and grounded in place and time, these narratives raise important questions about queer identity formation, community building, and power relations as they are negotiated within the context of southern history. Johnson uses individual stories to reveal the embedded political and cultural ideologies of the self but also of the listener and society as a whole. These breathtakingly rich life histories show afresh how black female sexuality is and always has been an integral part of the patchwork quilt that is southern culture.
I Can't Date Jesus: Love, Sex, Family, Race, and Other Reasons I've Put My Faith in Beyoncé by Michael Arceneaux
It hasn't been easy being Michael Arceneaux.
Equality for LGBT people has come a long way and all, but voices of persons of color within the community are still often silenced, and being black in America is…well, have you watched the news?
With the characteristic wit and candor that have made him one of today's boldest writers on social issues, I Can't Date Jesus is Michael Arceneaux's impassioned, forthright, and refreshing look at minority life in today's America. Leaving no bigoted or ignorant stone unturned, he describes his journey in learning to embrace his identity when the world told him to do the opposite.
He eloquently writes about coming out to his mother; growing up in Houston, Texas; that time his father asked if he was "funny" while shaking his hand; his obstacles in embracing intimacy; and the persistent challenges of young people who feel marginalized and denied the chance to pursue their dreams.
Surpassing Certainty: What My Twenties Taught Me by Janet Mock
Riveting, rousing, and utterly real, Surpassing Certainty is a portrait of a young woman searching for her purpose and place in the world—without a road map to guide her.
The journey begins a few months before her twentieth birthday. Janet Mock is adjusting to her days as a first-generation college student at the University of Hawaii and her nights as a dancer at a strip club. Finally content in her body, she vacillates between flaunting and concealing herself as she navigates dating and disclosure, sex and intimacy, and most important, letting herself be truly seen. Under the neon lights of Club Nu, Janet meets Troy, a yeoman stationed at Pearl Harbor naval base, who becomes her first. The pleasures and perils of their union serve as a backdrop for Janet's progression through her early twenties with all the universal growing pains—falling in and out of love, living away from home, and figuring out what she wants to do with her life.
Black Girl Dangerous on Race, Queerness, Class and Gender by Mia McKenzie
Mia McKenzie, creator of the enormously popular website Black Girl Dangerous, writes about race, queerness, class and gender in a concise, compelling voice filled at different times with humor, grief, rage, and joy. Her nuanced analysis of intersecting systems of oppression goes deep to reveal the complicated truths of a multiply-marginalized experience. McKenzie tackles the hardest questions of our time with clarity and courage, in language that is accessible to non-academics and academics alike. She is both fearless and vulnerable, demanding and accountable. Hers is a voice like no other.
Queer and Trans Artists of Color: Stories of Some of Our Lives by Nia King
A collection of sixteen unique and honest conversations you won't read anywhere else… Mixed-race queer art activist Nia King left a full-time job in an effort to center her life around making art. Grappling with questions of purpose, survival, and compromise, she started a podcast called We Want the Airwaves in order to pick the brains of fellow queer and trans artists of color about their work, their lives, and "making it" – both in terms of success and in terms of survival.
In this collection of interviews, Nia discusses fat burlesque with Magnoliah Black, queer fashion with Kiam Marcelo Junio, interning at Playboy with Janet Mock, dating gay Latino Republicans with Julio Salgado, intellectual hazing with Kortney Ryan Ziegler, gay gentrification with Van Binfa, getting a book deal with Virgie Tovar, the politics of black drag with Micia Mosely, evading deportation with Yosimar Reyes, weird science with Ryka Aoki, gay public sex in Africa with Nick Mwaluko, thin privilege with Fabian Romero, the tyranny of "self-care" with Lovemme Corazon, "selling out" with Miss Persia and Daddie$ Pla$tik, the self-employed art activist hustle with Leah Lakshmi Piepzna-Samarsinha, and much, much more. Welcome to the future of QPOC art activism.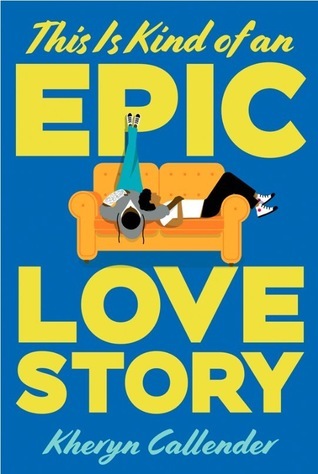 An Unkindness of Ghosts by Rivers Solomon
Odd-mannered, obsessive, withdrawn, Aster has little to offer folks in the way of rebuttal when they call her ogre and freak. She's used to the names; she only wishes there was more truth to them. If she were truly a monster, as they accuse, she'd be powerful enough to tear down the walls around her until nothing remained of her world, save for stories told around the cookfire.
Aster lives in the low-deck slums of the HSS Matilda, a space vessel organized much like the antebellum South. For generations, the Matilda has ferried the last of humanity to a mythical Promised Land. On its way, the ship's leaders have imposed harsh moral restrictions and deep indignities on dark-skinned sharecroppers like Aster, who they consider to be less than human.
When the autopsy of Matilda's sovereign reveals a surprising link between his death and her mother's suicide some quarter-century before, Aster retraces her mother's footsteps. Embroiled in a grudge with a brutal overseer and sowing the seeds of civil war, Aster learns there may be a way off the ship if she's willing to fight for it.
This is Kind of an Epic Love Story by Kheryn Callender
Nathan Bird doesn't believe in happy endings.
Although he's the ultimate film buff and an aspiring screenwriter, Nate's seen the demise of too many relationships to believe that happy endings exist in real life.
Playing it safe to avoid a broken heart has been his MO ever since his father died and left his mom to unravel—but this strategy is not without fault. His best-friend-turned-girlfriend-turned-best-friend-again, Florence, is set on making sure Nate finds someone else. And in a twist that is rom-com-worthy, someone does come along: Oliver James Hernández, his childhood best friend.
After a painful mix-up when they were little, Nate finally has the chance to tell Ollie the truth about his feelings. But can Nate find the courage to pursue his own happily ever after?